Events
The 6th Annual
BlueTech & Blue Economy Summit 
and
The 6th Annual
Maritime Gala Dinner & Awards Ceremony
were a huge success!
Please complete our short survey
and voice your opinion. We appreciate your feedback!
Join Our Mailing List

Stay up to date on news and events from The Maritime Alliance!
Your email address will remain private.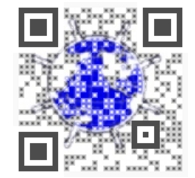 ERISS Corp. & TMA Awarded Blue Tech Market Study
U.S. IOOS (Integrated Ocean Observation System – NOAA) has awarded ERISS and The Maritime Alliance funds to do a study that will articulate the economic impact of the ocean observation sector in the U.S. Read the full press release …
San Diego Maritime Industry Report 2012
The findings of the 2012 comprehensive survey of the maritime industries in the San Diego region are out, showing a direct economic impact larger than any other sector besides defense.
Total Employment: 46,000 jobs
Total Revenues: $14 billion (2011)

Read the full report on the region's largest industry. Right click on the report cover above and download the PDF (3.2M).
Marine Spatial Planning
What's It All About?
Coastal and marine spatial planning (CMSP) is a comprehensive, adaptive, integrated, ecosystem-based, and transparent planning process. It is based on sound science and integrates ecological, economic, and social information on current and projected uses of marine waters to inform management and regulatory decisions, reduce conflicts, and facilitate compatibility among projected uses, while sustaining the State's marine ecosystem and resources for present as well as future generations.
The National Ocean Policy published in 2010 was a landmark in U.S. history — the first ever Ocean Policy for a nation with a rich maritime history and that controls by far the largest ocean territory in the world through its Exclusive Economic Zone (EEZ). The Policy called for implementation of CMSP on a regional basis for the coastal states and Great Lakes. The California Ocean Protection Council (OPC) in its 2012 Strategic Plan called for CMSP to be done on a regional basis and put forth a Conceptual Framework to guide regions in this process.
The Maritime Alliance supports the regional, comprehensive, ecosystem-based approach that balances economy with ecology. We have created a resource page with a variety of information on current or previous work or studies done on marine ecosystem mapping, planning and management. We hope you find this useful.
cluster map
View or download the cluster map for the San Diego Ocean Technology Cluster.